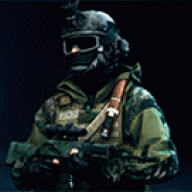 Aug 19, 2012
562
59
38
36

Thanks for contacting EA Customer Experience, my name is Cian. How may I assist you today?
you

greetings
you

I wish to report a server violating the TOS for BF3
you
http://battlelog.battlefield.com/bf...Theory-BAZINGA-second-Season-Flagrun-no-kill/
Cian

Hello, may I take your name and email please?
you
Cian

Thank you for this
you

no problem
Cian

So at the moment their is no way to report a server in BF3, what you will need to do is to head over to Battlelog.com and report the admin of the server by searching their name and using the report function.
you

how do I find out who the admin is?
Cian

If you see the link you gave me, it has their clan posted on the bottom so from their you can see who is the clan and if you can remember back to the game where the issue arouse you can try to judge who is admin to report
you

that's a bit of a weird procedure
you

can't you guys see who the admin is?
Cian

The battlelog back end is controlled by the Battlelog admins and even if we could see that information we would not be able to confirm to you who the admins were for data protection.
Cian

Normally we would just ask you to remember the name from in game yourself, just by chance the server you want to report is a clan on
you

I'm not going to join that server and risk a stat wipe
you

I will try to find the admin and report him then
Cian

Is there anything else I can help you with at the moment?
you

no that would be it