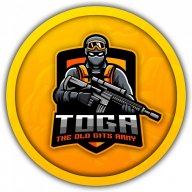 Clan Founder
Staff member
Server Admin
TOGA Member
Jan 5, 2010
4,915
654
133
Battle.net ID

z3r0KillsAgn#2234
Two of our original members from back in January 2010, Stardust and Nanook (aka Ken and Gina - now retired) last year moved to Portugal as they were fed up with the pace of life here in the UK.
As part of that move, they have been vlogging about it all the way through on youtube and have got quite a following going on.
If you would like to check out their channel and how life is on the farm, please take look and subcribe if you want
Hi, we are Ken & Gina, join us as we leave the rat race in search of a new life in rural Portugal. We sold our house in the UK and hit the road in our old mo...

www.youtube.com