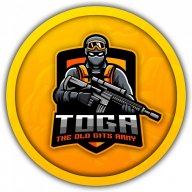 Clan Founder
Staff member
Server Admin
TOGA Member
Jan 5, 2010
4,942
663
133
Battle.net ID

z3r0KillsAgn#2234
Application Prerequisites
You must have a working headset and be very active during your application period - Exceptions for not being on Team Speak can be made if you have a medical condition etc.
You must be 21 or above to join. If you are below 21, and at least 18 you can join us as a Guest with the possibility to become a full member after a minimum of 3 months if invited by a Clan Leader only.
If you are below 21, please do not apply to join as the application will be declined immediately.
You must be able to communicate well in English
Application Period
After three weeks, a voting period of one week will commence, this vote is not binding so a number of NO votes will be investigated and could be cause of rejection. A Recruitment Officer or Clan leader (if needed) will then make a decision according to all members opinion, if you are in or not.
Please try to be present as much as you can during the following weeks, preferably evenings UK time, as otherwise we will not be able to process your application. If you are not fully active on TS during your application period, our existing members can't get to know you very well, and therefor you are unlikely to get voted in. So please, be active.
Team Speak Server
Please
see this thread
for Team Speak information.
Server Rules
Please familiarize yourself with
our server rules
.
Steam IDs
Please
>>
read this << post
on how to obtain your STEAM ID which may be required to process your application. Not provided this WILL slow your application.
Still Want To Apply?
By applying using the link below, you agree that you have read, understood, and agree to our >>
Members Standards
<<.
Clan Application Form
>>>
Clan Application Form
<<<
Last edited: